Wow It's been a whole 3 weeks since I've done a meal plan! I thought I could cook while I was visiting family back home but amazingly nobody wanted me to. Something about me having 3 kids and probably needing a break. The only exception was my mama and cooking in her kitchen was like Jumanji Part 3.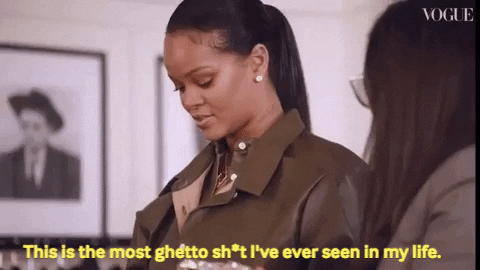 Maybe I am a little too dependent on all of my gadgets. But my mom doesn't even own a whisk or spatula. I'm convinced that she's out here stirring with her bare hands like a cave man.
I thought about making new years resolutions around food but I changed my mind. Instead my family opted to be a bit more active in our lifestyle. We like the way we eat and don't really want to change it. The only thing I am considering is maybe Meatless Mondays but that's still up in the air.
My kitchen is completely emptied and grocery shopping is going to be a pain. Some of these ingredients my seem redundant but they honestly have completely different flavor profiles. This is just another way to keep your grocery bill down. Let me know what New Year's resolutions you have with food!
Grocery Lists
Bread
Canned Goods
Virgin Olive oil
Light Soy sauce
Honey
6c low sodium chicken stock
Dairy
Butter
Parmesan Cheese
Whole Milk
Cream Cheese
Shredded Cheddar Cheese
Gouda Cheese
Half and Half
Eggs
Dry/Baking Goods
Wild Rice
Cornstarch
Penne Pasta
Grits
Frozen Foods
Stir Fry Veggies
Biscuits
Meat
4lb Chicken (Whole)
2lbs Shrimp
Rotisserie Chicken
Bacon – 2 packages
Salmon Filets
Chicken Tenderloins (can sub for turkey or pork)
Produce
Onion
1 Head of Cauliflower
Broccoli (whole head or frozen)
Celery
2 medium carrots
Sliced Mushrooms
Spinach
2 Lemons
Green onion
Roman Tomatoes -5
Collard Greens (or leftover Brussels)
Spices
5 Whole Heads of Garlic
Minced Garlic
Ground Thyme
Ground Rosemary
Oregano
Parsley
Ground Ginger
Chili flakes
Ranch seasoning
Cajun Seasoning
Recipe Links
Sunday: Spatchcocked Chicken, Cauliflower and Brussels
https://easychickenrecipes.com/spatchcock-chicken-recipe-garlic-herbs/
https://www.evolvingtable.com/whole-roasted-cauliflower/
Monday: Shrimp Stir Fry with Cauliflower Rice (or Regular Rice)
https://myfoodstory.com/teriyaki-shrimp-broccoli-stir-fry-recipe/?utm_term=healthy%20food%20dinner%205622897683
Tuesday: Crack Chicken and Wild Rice Soup
https://www.eatwell101.com/crack-chicken-and-rice-soup-recipe
Wednesday: Stuffed Salmon and Asparagus
https://www.youtube.com/watch?v=mrV0RR61LFQ&feature=emb_title
Thursday: Chicken and Bacon Pasta
https://juliasalbum.com/chicken-and-bacon-pasta-with-spinach-and-tomatoes-in-garlic-cream-sauce/
Friday:Hunger Games
Saturday: Grits and Greens Breakfast Bowl
https://www.bigbearswife.com/perfect-grits-and-greens-breakfast-bowl